Our Mission Is to Provide a Professional & Honest Approach to Wound Care
The medical professionals at Florida Wound Care are pleased to welcome you to our practice.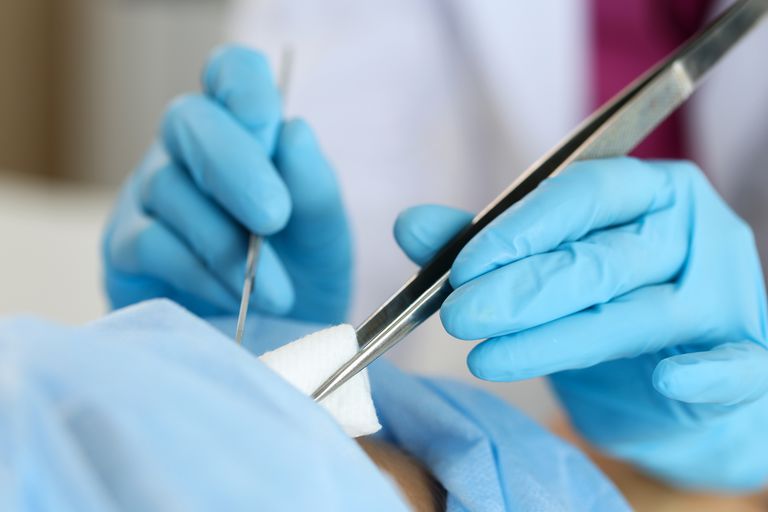 Experienced Wound Care Specialist
Dr Hussain, the chief medical director at Florida Wound Care, Inc., has been in the medical field since 1983. Dr. Hussain has been managing acute and chronic non-healing wounds since his geriatric fellowship in 2001.
Certified Care
Dr. Hussain is Board Certified in Geriatric Medicine, Undersea and Hyperbaric Medicine, Hospice and Palliative Care, and is a Certified Wound Specialist (CWS) by the American Board of Wound Management. He is also a member of the American Professional Wound Care Association and a fellow of the Association for the Advancement of Wound Care.
Professional Staff
All the professionals at Florida Wound Care, Inc. maintain the highest levels of accreditation and pursue ongoing education to stay abreast of the latest research in wound care.
Skilled Nursing
Our physicians and nurse practitioners conduct weekly wound consultations at skilled nursing, rehabilitation, and assisted living facilities.
Clinical Services
In addition to his position as Medical Director at Florida Wound Care, Inc., Dr. Hussain is also the Medical Director of the Hyperbaric and Wound Center of Excellence at the South Florida Baptist Hospital in Plant City, FL and St. Joseph's Hospital in Tampa, FL where Florida Wound Care, Inc. provides wound care services, including outpatient, hyperbaric medicine and inpatient consults.
Faster Healing Times
Our staff's deep understanding of the underling medical conditions that contribute to the persistence of chronic wounds helps us to improve patient outcomes, thereby saving facilities money and improving the quality of care for our patients.
See If We Are In Your Network
Wound healing is a complex, dynamic process that is enhanced by the method(s) or procedure(s) used in caring for such an injury. Prior to making use of such methods, one must be able to ascertain the importance they have on the intrinsic and extrinsic factors of the body to avoid adverse reactions from taking place.
Debridement
This treatment cleanses thickened, infected skin of foreign debris by surgically removing the callused area with a scalpel, thus allowing the operator to clearly view the wound and properly disinfect the surrounding area. The wound is then probed gently with a metal instrument, determining its depth and the possible presence of foreign material. Lastly, the infected area is washed and dressed properly. Aside from removing dead and infected tissues, surgical debridement helps eliminate bacterial overgrowth and other diseases, which could lead to amputation.
Skin Substitute
There are instances in which patients suffer from complex, thick wounds that are difficult to heal due to the depth of the sustained injury. The introduction of skin substitution, or skin grafting, serves as a temporary coverage for such wounds. Once this skin graft is introduced to the affected area, chemical bonding occurs leading to treatment.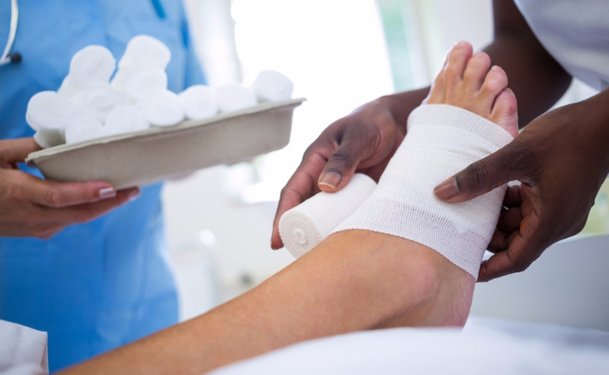 Compression Therapy
Sufferers of chronic venous disease are the main candidates for compression therapy. Chronic venous diseases arise in people increased pressure strains the leg veins, which can prompt valves within the veins to fail to work efficiently, resulting in blood flow to back up and eventually pool out in the legs.
Hyperbaric Oxygen Therapy
The body is exposed to 100% oxygen at a greater pressure than normal during HBOT, thus increasing the rate of healing. Individual-person hyperbaric oxygen therapy utilizes units designed for one person where the patient lies down on a sliding table which moves into a 7-foot long transparent plastic tube. This treatment procedure typically lasts from 30 minutes to 2 hours, and the frequency of treatment is dependent on the variation of the wound and its response to therapy.
Incision and Drainage
Using a local anesthetic (such as lidocaine) to numb the area around the abscess so you don't feel pain, a physician then inserts a scalpel or needle into the skin over the pus and the pus is drained. Some abscesses have more than one pocket of pus that must be ruptured to release all of the infected material. After the pus has drained, the wound will be cleaned and rinsed with saline solution.
Arterial Doppler
During a Doppler ultrasound test, a handheld device (called a transducer) is passed lightly over the skin above a blood vessel. The transducer sends waves that bounce off solid objects, including blood cells. The reflected sound waves are translated into pictures or graphs that show the flow of blood through the blood vessels.

Fill out the form below
Or call — (813) 388-6838
"Dr Hussain took amazing care of my mother. He is a wonderful wound care doctor."
Better Wound Care is Our Mission
Please call to make an appointment, or schedule a doctor at your facility
doctor@floridawoundcare.com
10335 Cross Creek Blvd, Suite H-20, Tampa, FL 33647